There is something charming about canopy tents, especially when you pitch them up among nature. You can use them for shelter, as something to sleep under or as something to protect you from the elements during parties.
Today, we are going to be exploring the world of outdoor canopy tents and what can be found within it. With millions of camping trips being undertaken on an annual basis, it is always worth exploring your options.
An Introduction to Canopy Tents
Canopy tents are often tall and dome-shaped, offering protection from the elements for mid-sized to large groups of people. There are plenty of different options available when it comes to canopy tents, ranging from the tents that you see at organic markets to the tents that you see while you are on the beach.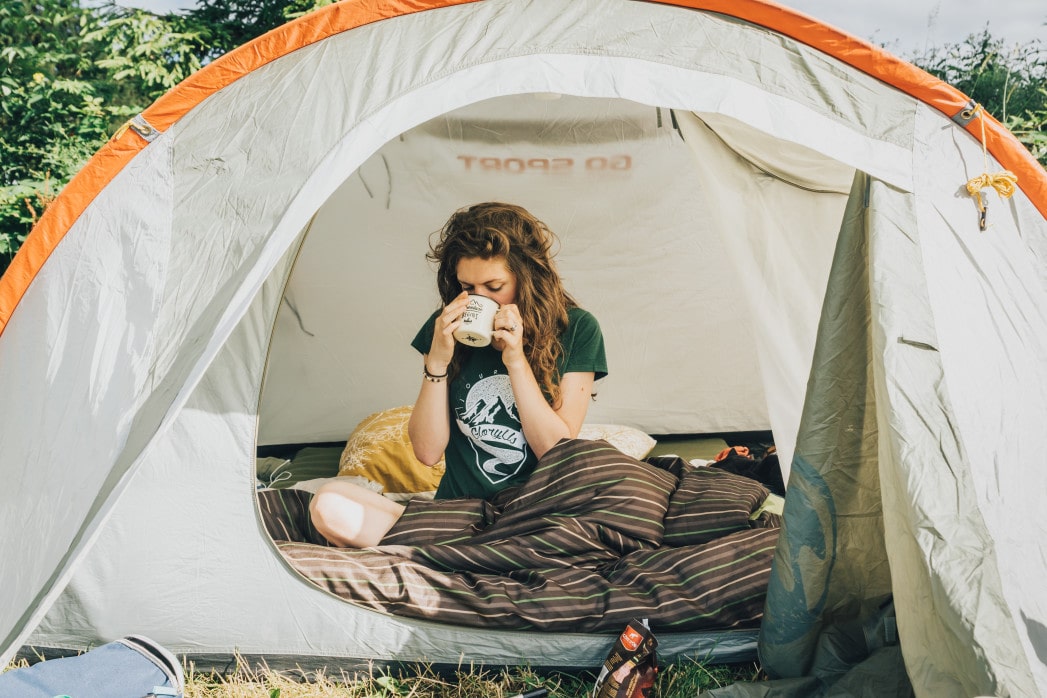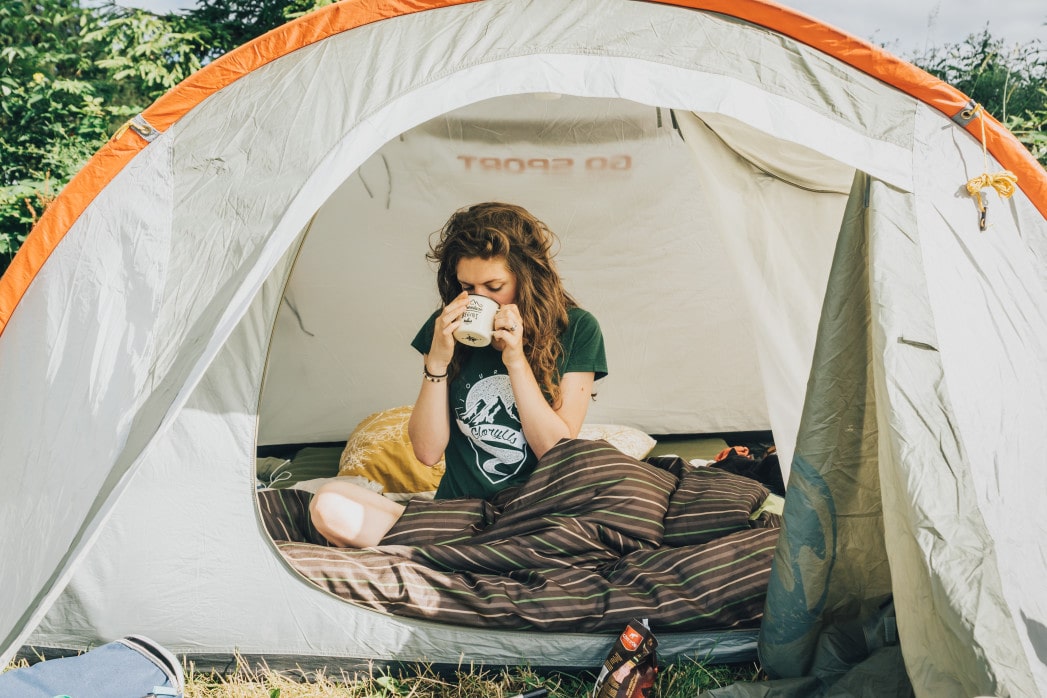 Choosing a Canopy Tent
Before you can buy a canopy tent, you need to work out what sort of canopy tent best suits your needs. There are plenty to choose from, especially when you know exactly what you are looking for. Some of the main canopy tent types include:
Beach Canopy Tents
As the name suggests, beach canopy tents have been specially designed for beach environments. They are incredibly lightweight, which makes carrying them from your transport to the beach an easy task. They are also really durable, capable of withstanding the elements.
When you are on the beach, it can be incredibly windy. You need to make sure that you choose a canopy tent that is durable because of this. The last thing that you want is to feel like you are blowing away.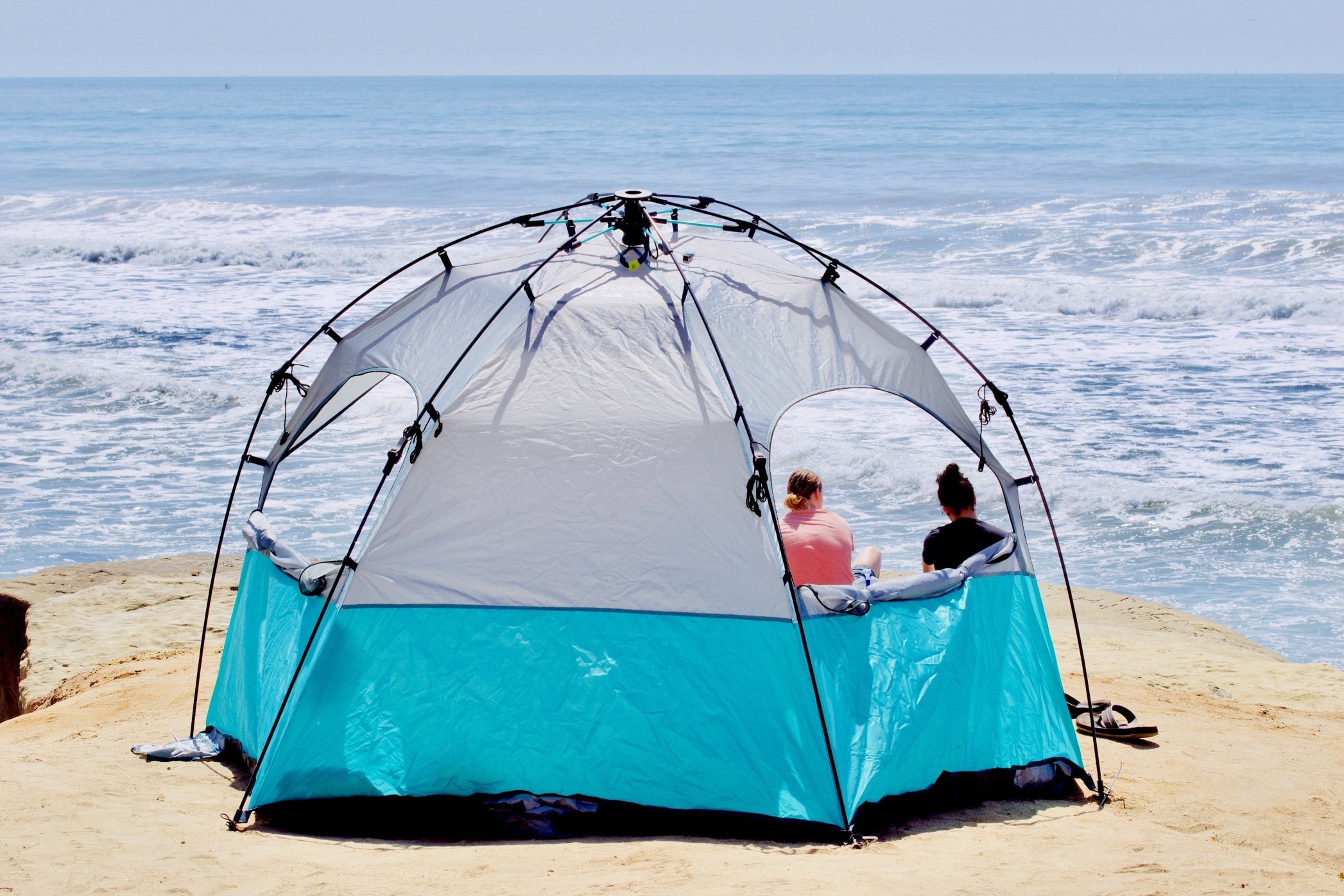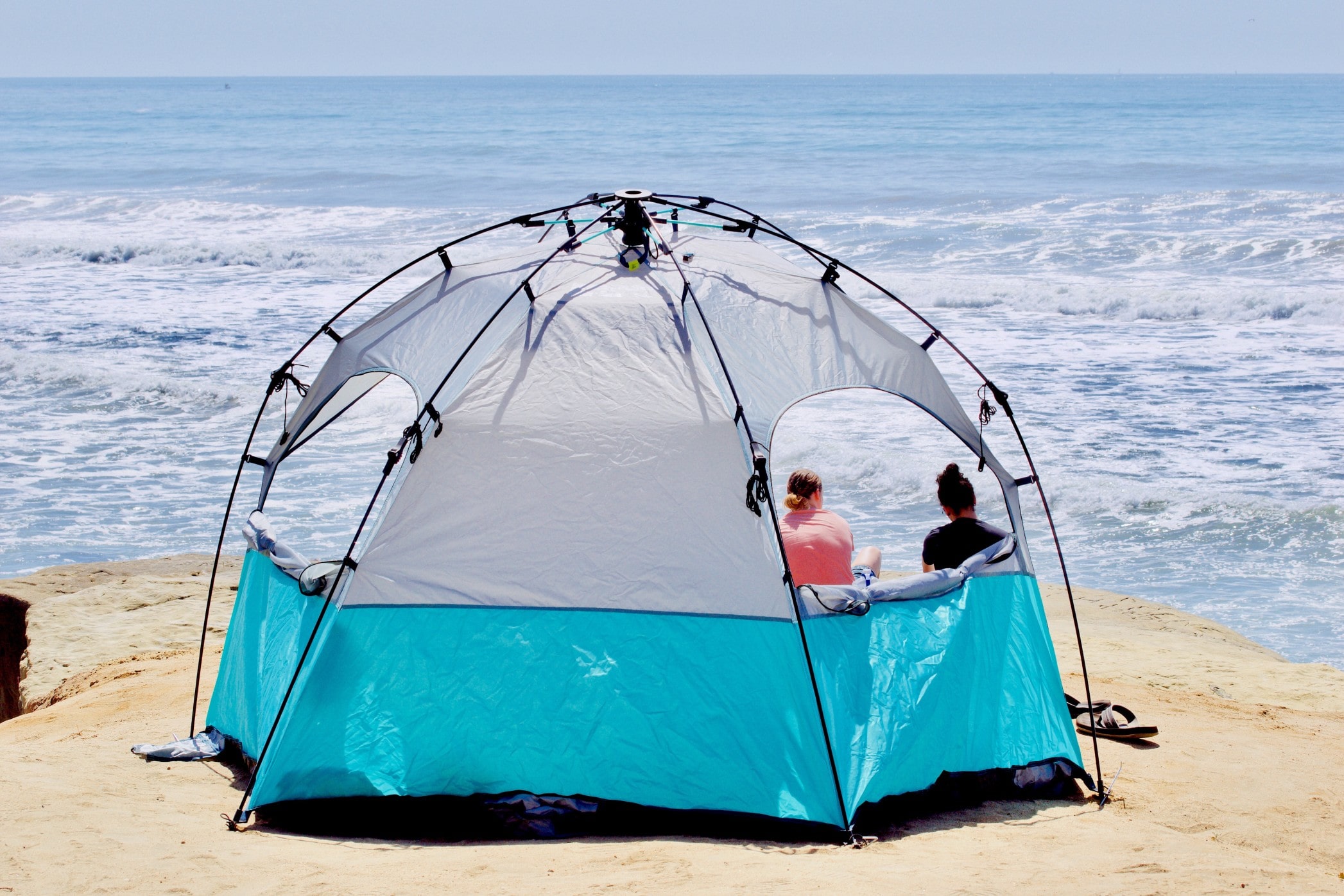 When you go to choose your first beach canopy tent, you should look for something that is both versatile and easy to move around. Ideally, you want to end up with a canopy tent that can be moved with ease. If the wind changes direction, you might want to change the angle of your canopy tent.
We would highly recommend choosing a canopy tent that best suits your needs. If you have a large family, then you need to think about the space that you will need to accommodate them all.
Camping Canopy Tents
Camping canopy tents are perhaps the most versatile, having been designed so that you can pitch them up in a variety of different locations. They often offer both protection from the elements and any insects that you might encounter whilst you are out in the great outdoors.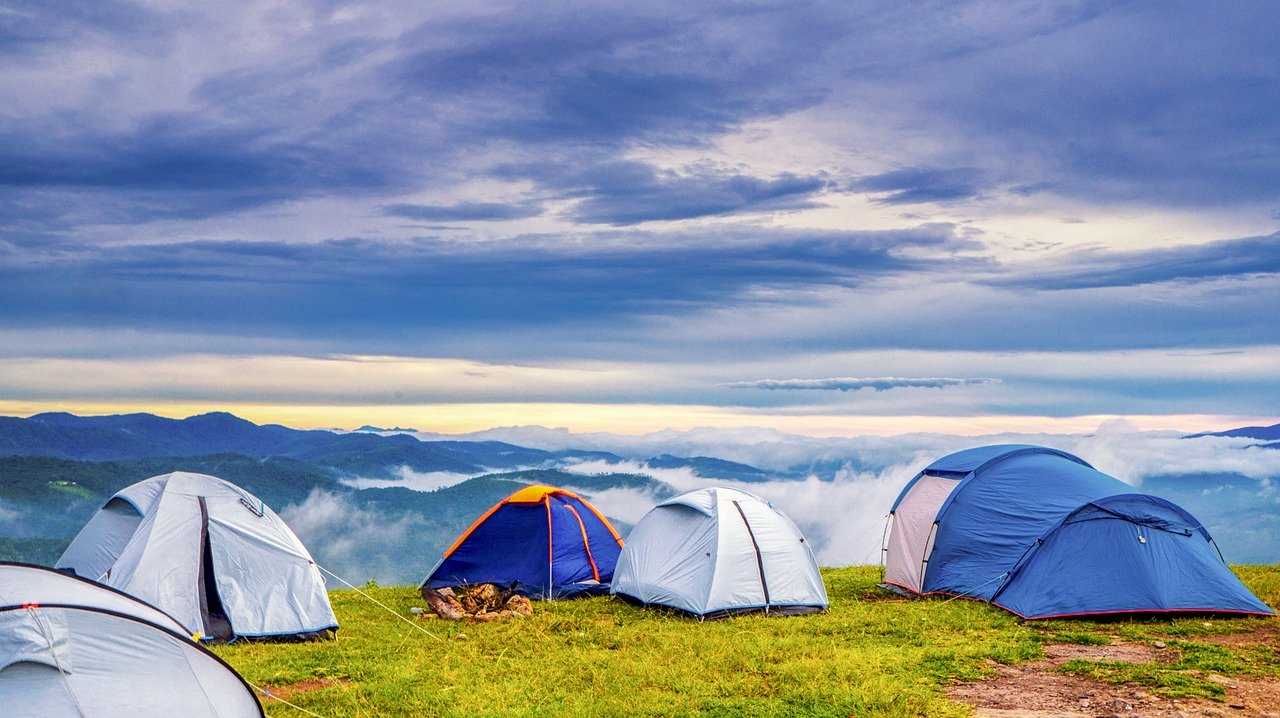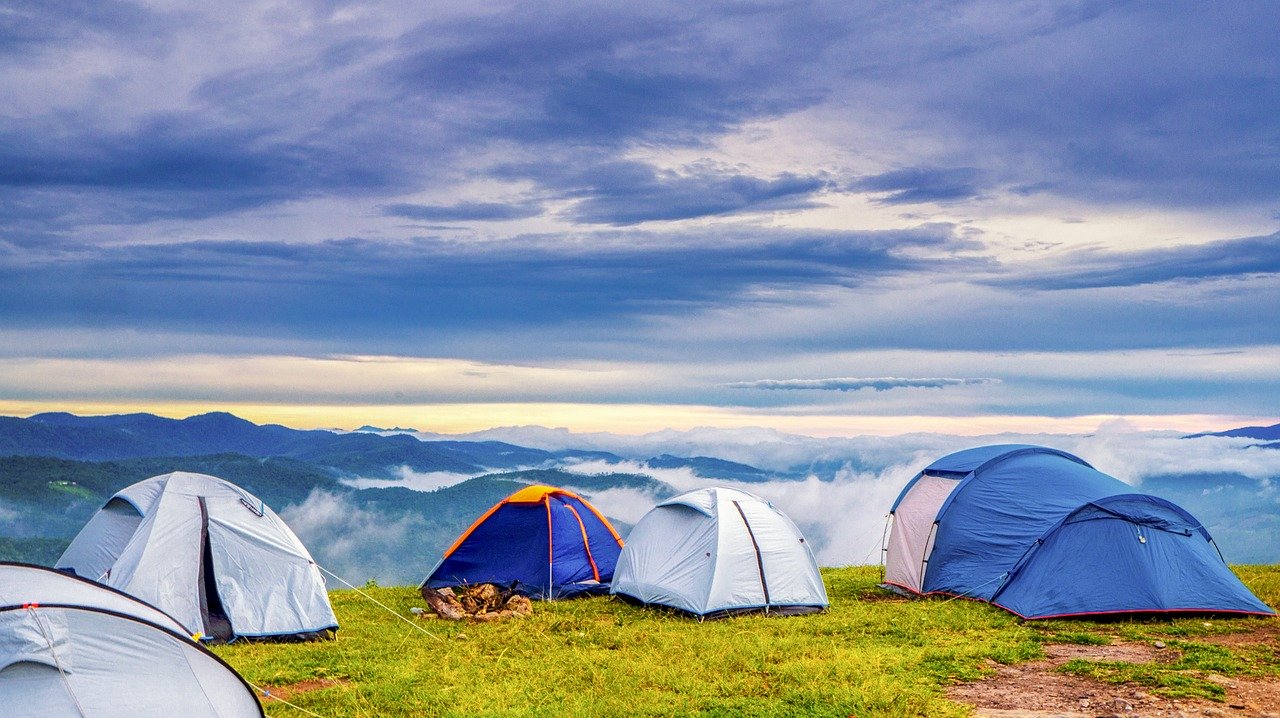 A lot of camping canopy tents are incredibly lightweight, meaning that you can carry them with you over long distances. They are also quite durable, meaning that they are unlikely to break while you are exploring.
If you are looking for a camping canopy tent, then you should again consider your own needs and what you are looking for. How large do you need your tent to be? How many of you need to be able to use it at once? Will it offer you enough protection from the elements?
Commercial Canopy Tents
If you are looking for a canopy tent that will suit a commercial purpose, then you should take a look at some commercial canopy tents. These have been specially designed with a purpose in mind. When you enter a commercial canopy tent, you will realise that they have high ceilings and offer a lot of space, this is so that a large number of people can use them at once.
It is worth noting that these canopy tents are rather heavy, given their size and their ability to accommodate lots of people at once. We wouldn't recommend carrying one around with you if you have to hike with it, as they are better suited for other purposes.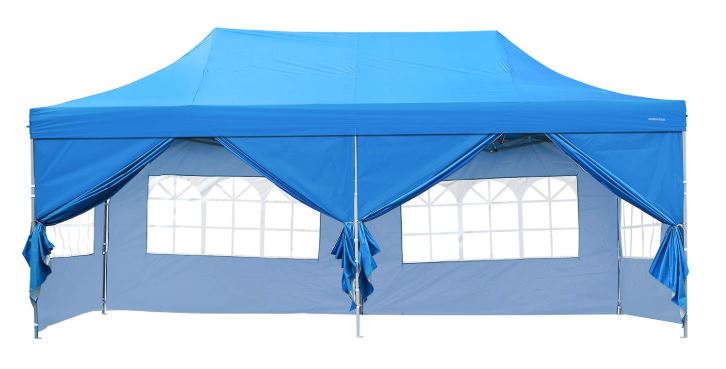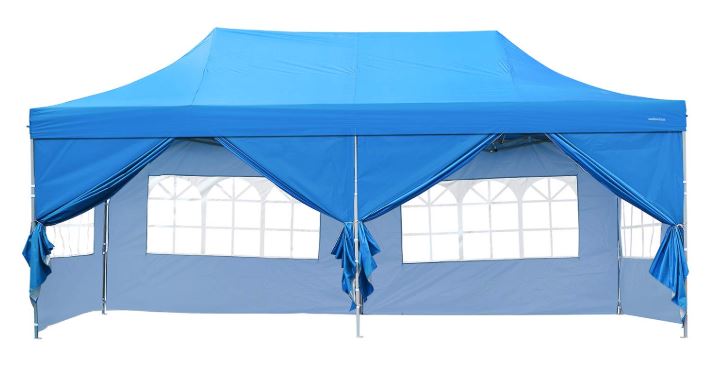 When looking for a commercial canopy tent, we would highly recommend looking for one that comes with a carry case that has wheels. You will definitely appreciate these when you go to set up your commercial canopy tent, especially if you are setting it up in a marketplace or for a party.
You should note that the quality of commercial canopy tents can vary, with options available that suit every budget. We would definitely recommend going for a mid-range option when it comes to prices, as some really cheap commercial canopy tents won't do the job properly. You want to make sure that your commercial canopy tent is both durable and reliable.
The Right Canopy Tent
The right canopy tent for you will be the one that best suits your needs. Remember, everyone is unique. Some of the factors that you should take into consideration include:
Shelter
Does the tent that you are looking at offer enough shelter? You should think about the elements that you are exposed to and the purpose of the tent. If the tent isn't exactly windproof, but it is going to be used for showcasing organic produce, then you should be fine. If the tent isn't exactly waterproof and you are going to be sleeping in it, then you might struggle.
We would always recommend going for a tent that offers more shelter than you actually need, ensuring that you won't be disappointed.
Size
Is the camping tent that you are looking at large enough to suit your needs? There is nothing worse than feeling like you are right on top of all of your fellow campmates, especially when you all need a little bit of space. Take into consideration how much space each person will need, especially when all of their sleeping spots are laid out.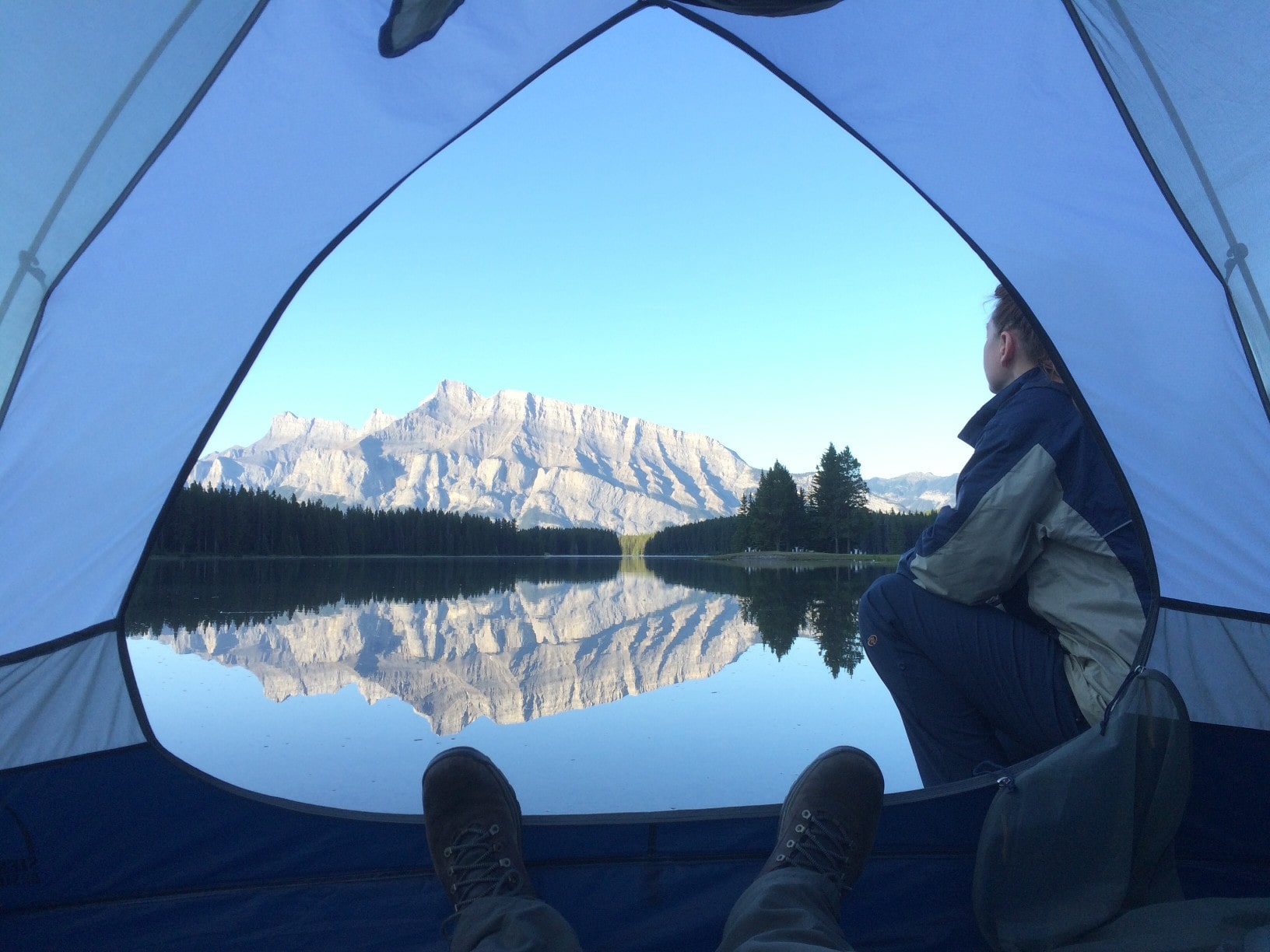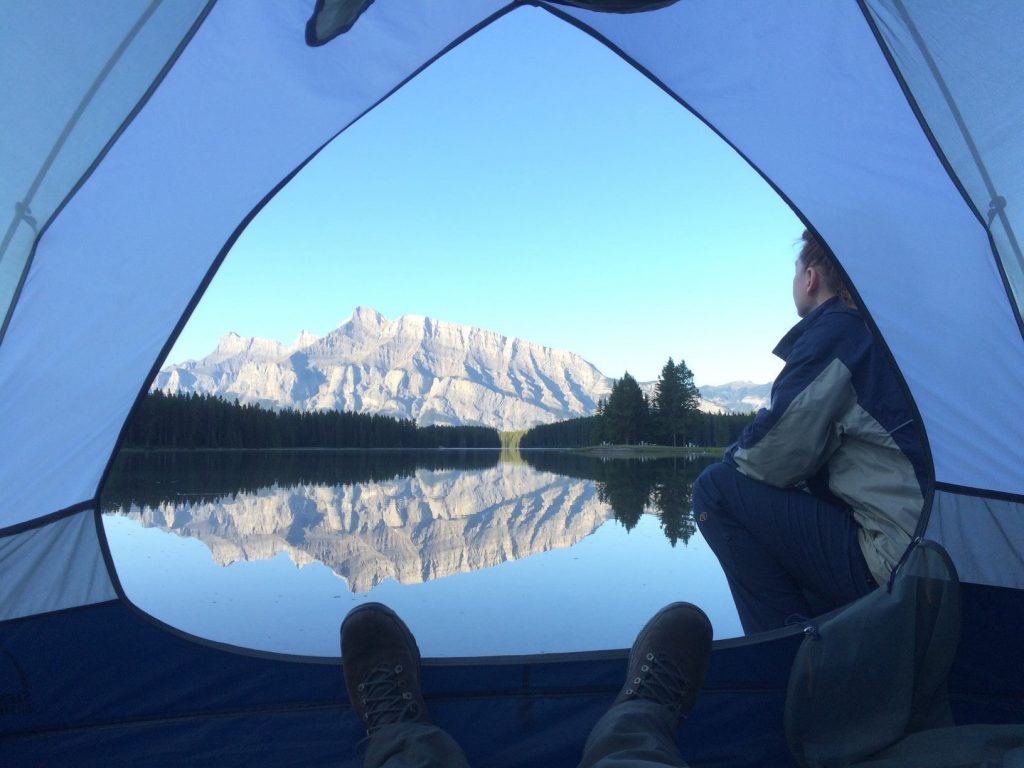 Pitching
When you are looking for a tent, you should always consider whether or not you will be able to put it up easily. If you camp regularly, then this shouldn't be a problem. If you have never been camping before, then you should look for something that can be put up in a matter of minutes.
We would highly recommend looking at reviews to get a feel for whether or not a tent is easy to set up, as a variety of different factors can influence this.
Durability
When you are trying to choose the right canopy tent for you, you should make sure that you look into whether or not the tent that you are looking for is durable. You want to make sure that it will last for quite a while, without any problems.
To make sure that you don't run into any issues, we would highly recommend making sure that you go for high-quality materials. If you know that your tent is going to be tested, then you should also think about the stability of the tent itself.
Enjoy a Canopy Tent Excursion
There you have it, choosing a canopy tent that suits your needs is easy when you know what you are looking for. We would highly recommend writing a list of all of the things that you need your canopy tent to offer you. That way, you can make sure that every product that you are looking at suits your needs.
In the world of canopy tents, there are both budget and expensive options. In reality, what a canopy tent weighs is often more important than what it costs. If you are going to be trekking across the back country, then you need to make sure that the tent that you choose is lightweight. If you are able to drive up to where you are setting up your tent, then you can go with a heavier option.