As the modern world becomes less desirable and more hectic, many of us are left wanting to escape into nature. When you first decide to leave the city streets behind, things can get a little bit daunting. Luckily, glamping exists for those of you who would like to escape into nature without leaving all of your home comforts behind.
THE JOYS OF GLAMPING
From a financial point of view, we can see that glamping is growing in popularity at an astronomical rate. If it continues to grow like this, it is estimated that the glamping market will be worth somewhere in the region of $1 billion in the United States of America by 2024.
From a relaxing point of view, glamping presents you with every opportunity to explore the great outdoors, without having to worry about what you will and won't have access to. In most glamping locations, you will have access to electricity, heating and running water.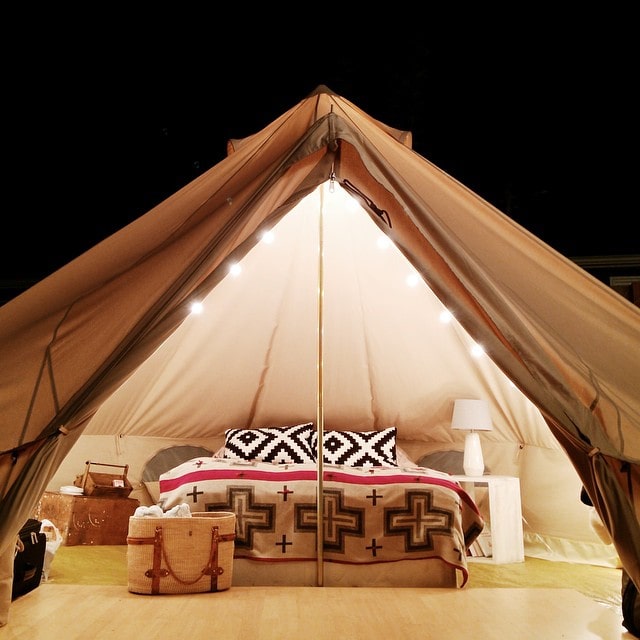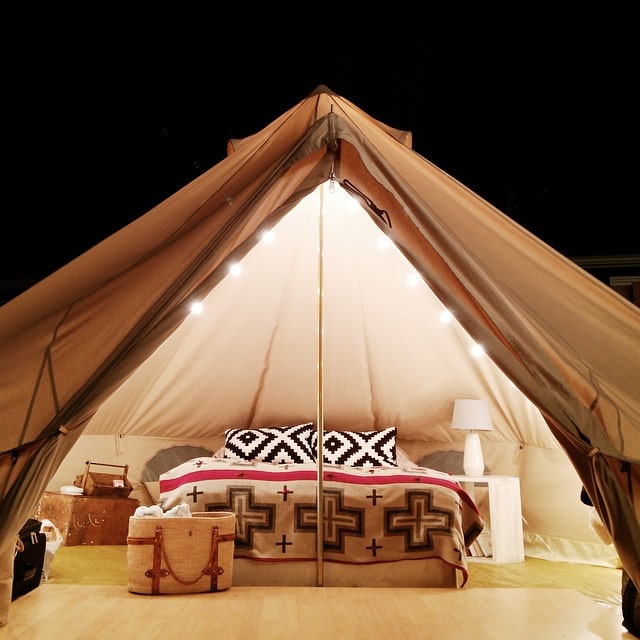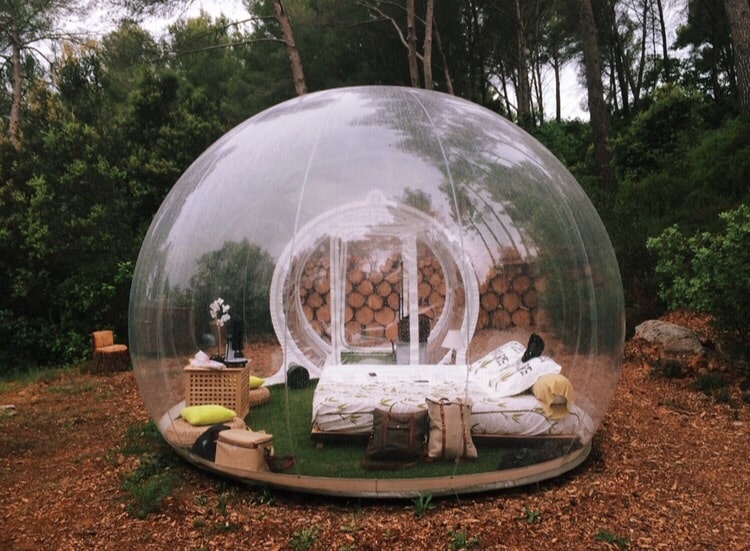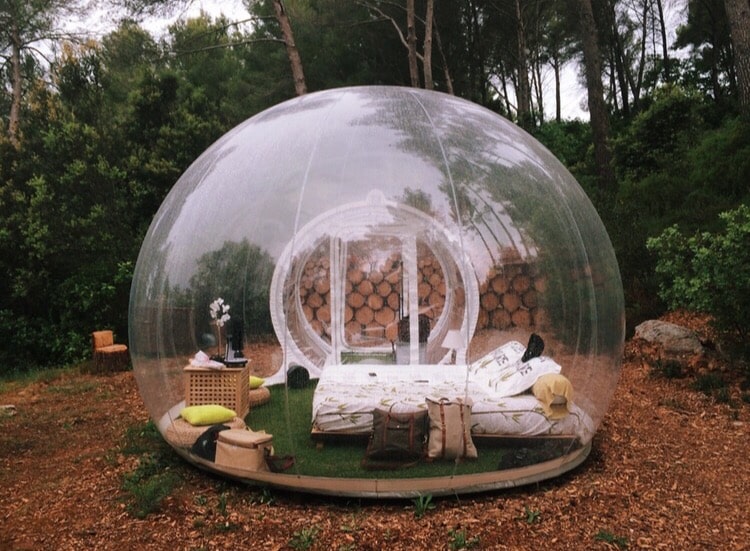 Along with those useful amenities, you will also have some of the lush inclusions that you would be able to find in a standard hotel room. These include furnishings, bedding and things like toilet roll. You will no longer have to worry about forgetting anything really important!
GLAMPING DESTINATIONS IN THE USA
As the glamping industry grows in the USA, we can see more and more glamping sites popping up across the nation. Some of our favorite glamping sites include:
1.
MENDOCINO

– CALIFORNIA

With a quaint selection of canvas tents, Mendocino Grove's surroundings are some of the most beautiful in California. We would recommend this glamping experience to anyone who is looking to upgrade their current camping experience, with cozy furnishings and only a small amount of fabric separating you and the outside world.
2.
TERRA GLAMPING

– NEW YORK

Nestled on the doorstep of the metropolis that is New York, Terra Glamping has been carefully designed to bring people who live in the city into the nature surrounding it. Here, you can enjoy a postcard-worthy view, a memory foam mattress and even Wi-Fi.
3.
STEEP RAVINE

– CALIFORNIA

If you are looking to go glamping in California, then one of the best opportunities for glamping in a campsite can be found at Steep Ravine. Here, there are a bunch of rustic cabins, each offering a premium view of the cliffs that the area is famous for. These are definitely a step above camping, but they don't come with beds or electricity.
4.
UNDER CANVAS MOUNT RUSHMORE

– SOUTH DAKOTA

Hikers from around the world lose themselves to the natural beauty of South Dakota, where mountainous backdrops and lush green canopies fill the area. At Under Canvas Mount Rushmore, you can settle into your safari-style tent and relax in your comfortable bed with a skylight above your head.
5.
CAPITOL REEF RESORT

– UTAH

If you are planning on staying in Utah, then we would recommend staying at Capitol Reef Resort. Here, there are plenty of different options for people who are looking for a glamping experience, but the Conestoga wagons are by far our favorites. Honing in on those pioneering days, these also include air conditioning.
6.
BLUE BEAR MOUNTAIN CAMP

– NORTH CAROLINA

While most glamping spots involve lavishly decorated tents and cabins, you can find a selection of traditional teepees up at the Blue Bear Mountain Camp in North Carolina. All of the teepees offer a bunch of modern amenities, including a private bathroom.
7.
LITTLE RACCOON KEY

– GEORGIA

As glamping grows in popularity, we are seeing glamping tents spring up left, right and centre. If you step into Little Raccoon Key in Georgia, you will quickly realise that there is only one glamping tent here. The best thing about it? It involves staying on a private island. What more could you want?
8.
SINYA ON LONE MAN CREEK

– TEXAS

Nestled deep in a rural slice of Texan backcountry, the Sinya on Lone Man Creek glamping resort includes a handful of charming, safari-style tents. Each of these tents comes equipped with a large bed, lush linens and your own private bathtub.
9.
EL COSMICO

– TEXAS

Art lovers can often find it difficult to find their escape in the world of glamping, where many things have been perfectly refined. At El Cosmico in Texas, you can expect to find yourself immersed in a desert-like oasis.
10.
FALLING WATERS RESORT

– NORTH CAROLINA

If you find yourself wanting to escape the modern world for a life in nature, then the Nantahala Yurts that can be found at Falling Waters Resort in North Carolina might be the perfect option for you. These idyllic hideaways are beautifully decorated, with comfortable furnishings and skylights that enable you to witness the beauty of the sky at night.
11.
BELLFIRE TIPI

– NEW YORK

Staying in a teepee can be quite a unique experience. At the Bellfire Tipi, you get to stay in a teepee that houses a private fire pit. If you are looking for a rural experience, this will certainly offer one.
12.
ROCK CREEK

– MONTANA

For a luxurious escape into nature, venture to The Ranch in Montana. This delightful getaway actually offers several different accommodation options, ranging from official guest rooms in the lodge to canvas cabins. What more could you want? Immerse yourself in both nature and luxury, without one compromising the other.
13.
COLLECTIVE YELLOWSTONE

– MONTANA

Honing in on the beauty of the surrounding area, Collective Yellowstone offers a bunch of rustic tents, each adorned with private bathrooms, stoves and hand-crafted furniture. Just as you might be able to imagine, some of the best views in Yellowstone will be right on your doorstep here.
14.
HUTTOPIA WHITE MOUNTAIN

– NEW HAMPSHIRE

Nestled to one side of a picturesque lake, the Huttopia White Mountain glamping location is great for people who are looking to enjoy plenty of outdoor activities. You can relax around the lake, take a dip in the on-site pool or relax in the lush interior of your canvas tent.
15.
THE RESORT AT PAWS UP

– MONTANA

To experience the ultimate in luxury whilst glamping, get yourself out to The Resort at Paws Up, Montana. Here, you can relax knowing that your camping butler is available to take care of everything. There is also a camp chef and evening experiences that revolve around friendship and cocktails.
16.
UNDER CANVAS SMOKY MOUNTAINS

– TENNESSEE

Naturally, it makes sense that another Under Canvas offering has made our list. At Gatlinburg, you can find the Under Canvas Smoky Mountains glamping retreat. If you are looking to relax whilst hiking through the Great Smoky Mountain National Park, we would recommend doing this!
17.
SANDY PINES CAMPGROUND

– MAINE

Showcasing the best of Maine's quirky designers, the Sandy Pines Campground has lots of different glamping tents. Each of these tents has been decorated by a different designer, meaning that you can expect a unique experience during your time here.
18.
VENTANA BIG SUR

– CALIFORNIA

Ventana Big Sur presents you with a great opportunity to explore the world around you, where trees and the woods are just a step outside of your safari-inspired tent. These tents come with delightful hot water, lush linens and even housekeeping.
19.
FIRELIGHT CAMPS

– NEW YORK

To enjoy the best safari-inspired experience that the USA has to offer, you don't have to venture too far out of central New York. Firelight Camps are a perfect example of what makes glamping so glamourous, with large and comfortable beds, lanterns and even a breakfast that includes ingredients that have been sourced from the local area.
20.
WESTGATE RIVER RANCH

– FLORIDA

Delve into Florida's cowboy-fuelled backcountry at the Westgate River Ranch, a place where you can experience all of the activities that you would hope to in an area like this. Set out for a morning of horseback riding across a dusty backdrop or enjoy a rodeo performance in the evening.
GLAMPING IN THE USA
As you can see, there are plenty of different options for glamping in the United States. There are glamping spots that are perfect for families, hikers, photographers and even newlyweds. We would recommend picking a spot that suits your needs, ensuring that you have everything around that you need to make your trip one of relaxation and natural beauty.