Grilling is the new talk of the season when outdoor cooking becomes the perfect recluse for most of the people. Along with the pleasant vibe of outdoorsy cooking, the juicy taste and texture of fresh meat, vegetables and fruits make grilling all the more appealing experience. In this blog post, we are set to guide our valued readers with the handiest tips and grilling techniques to master the art of grilling amazing food!
This piece is written keeping in perspective people who have a gas grill or charcoal in their homes.
Before you Hit the Grill
There are a few rules that can be followed to master the exquisite art of grilling food. With friends and family around when you are hosting a grilling party, the stakes are quite high for you. Learning and following these tips and tricks will support you immensely in getting great at grilling food!
Tool Kit for Gas Grills
First things first, you need to use labels to separate cooked and raw foods before you start grilling. Now let's discuss the set of tools you'll be needing to have the ultimate grilling experience.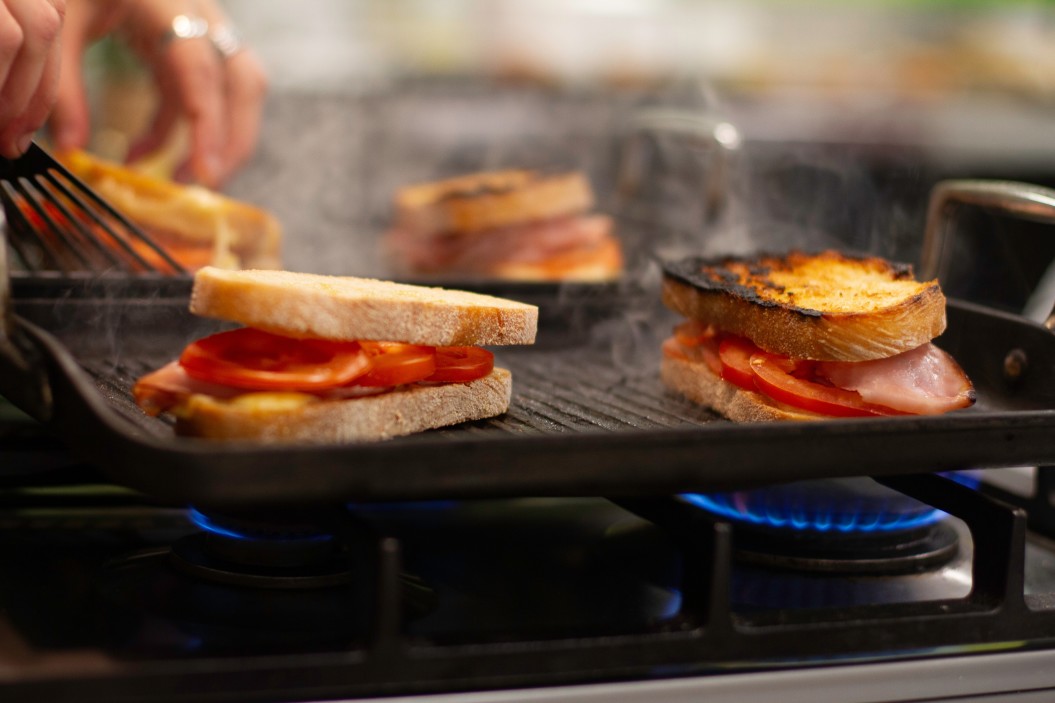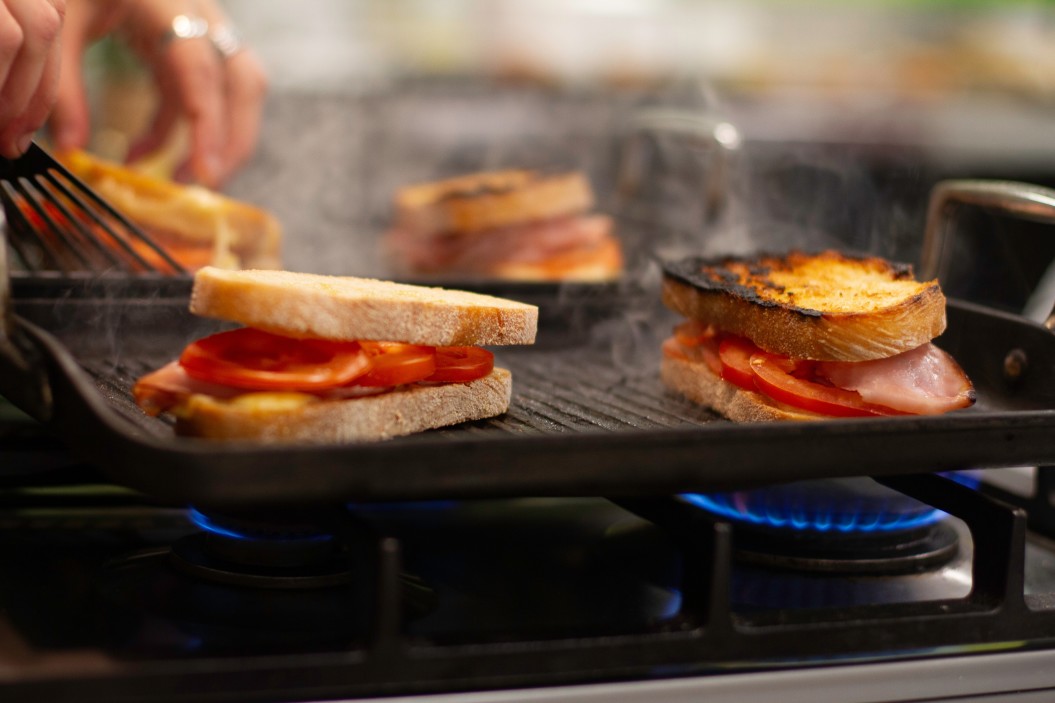 A pair of tongs, instant-read thermometer, oven or grill thermometer and a pair of kitchen gloves to let the heat seep into your food, ensuring it is soft and juicy for you to devour.
Another must-have tool for you, before you hit the gas grill is a long-handled lighter. Baking sheet and basting brushes are other essential items that you will be needing. Zip-top bags and aluminum foils help in oiling and cleaning the grill.
Tool Kit for Charcoal Grills
The additional toolkit for Charcoal Grillers includes chimney starters and fire-starters. You'll also be needing Charcoal briquettes and lumps to add a tempting odor and tantalizing flavor to your grilled food.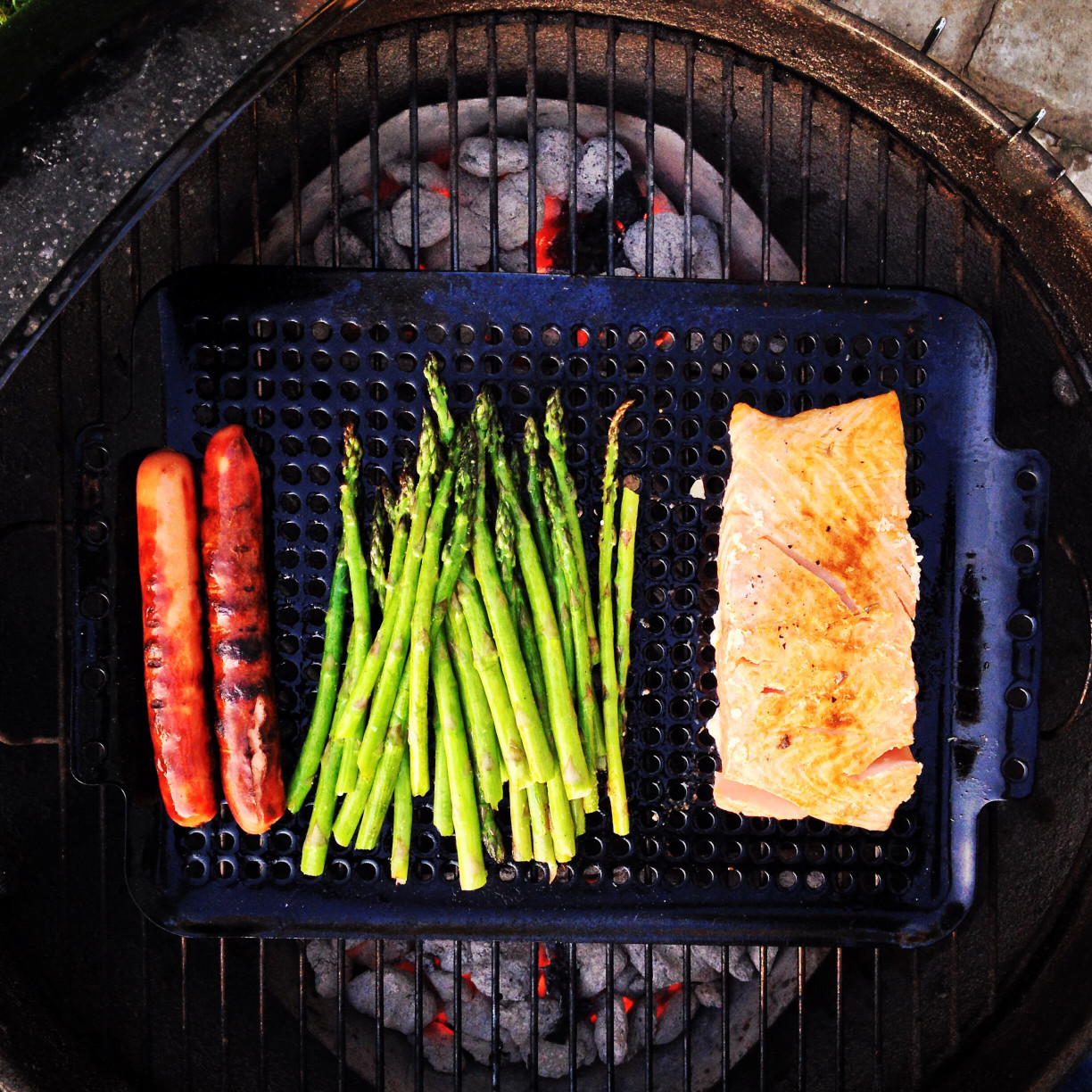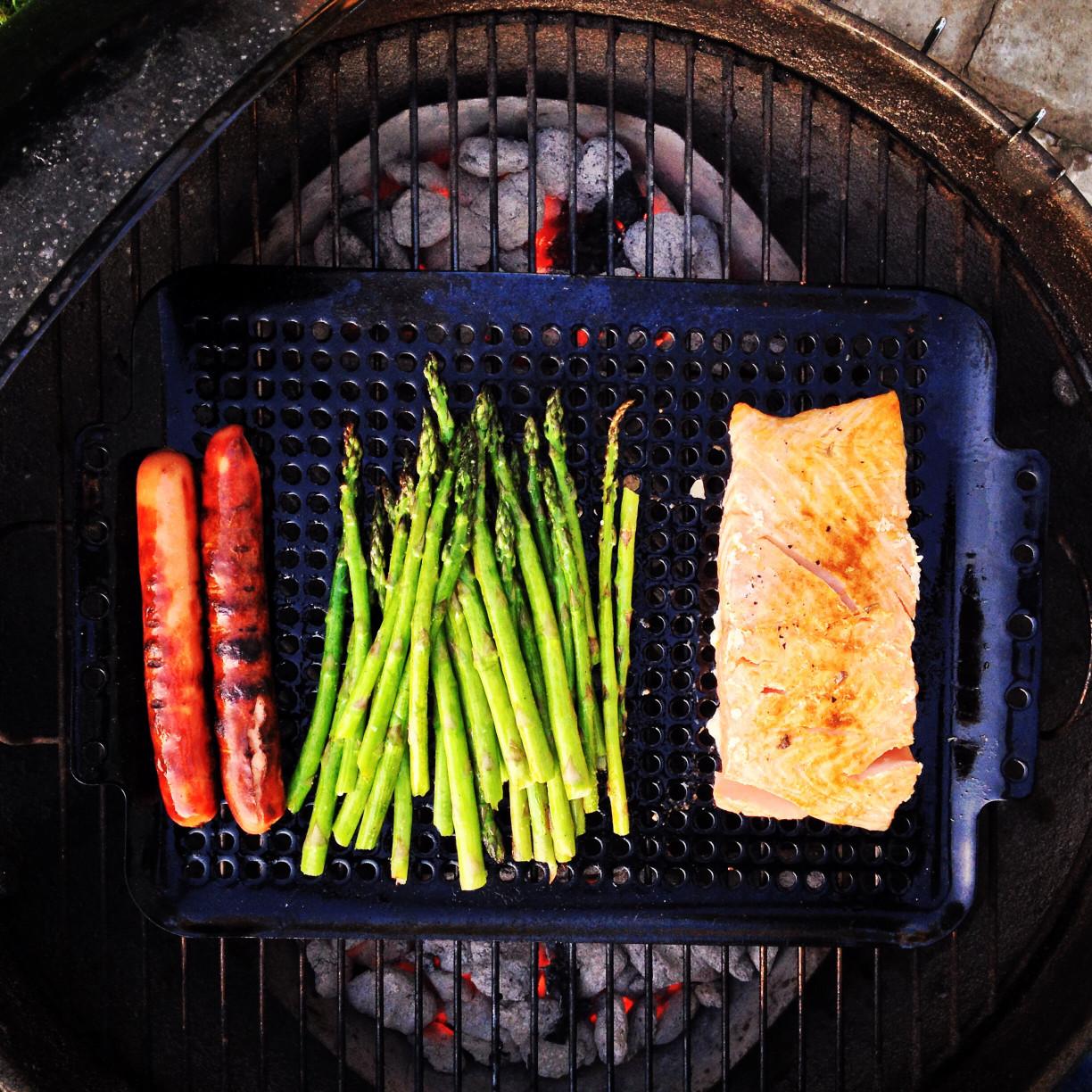 For making the charcoal fire starting process easy peasy, make sure you use an odorless and non-toxic charcoal lighter.
10 Defining Rules to Become Great at Grilling
1. Preheating your Grill
Before you start cleaning your grill with a baking sheet, turn on the gas burners to maximum heat. Once the grill is sizzling at maximum temperature, use a baking sheet, turn it into a compact ball and use it to clean the grill.  Hold the ball of foil with a pair of tongs and clean all the grill bars.
Preheating technique for charcoal grills is a bit different from gas grills. You have to light a fire and let the flames rise inside the chimney starter. Drop the ashed charcoal briquettes and lumps on top of the grill grate and place a lid over it for five minutes. Once the charcoal grill grates look red hot, you can start cleaning the grill.
2. Seasoning Secret
The secret for perfectly seasoning your food is using Extra-virgin oil. Let the juices seep inside your food making it soft and brown. The secret for using Extra-Virgin oil is it avoids gluing of food with the grill grate.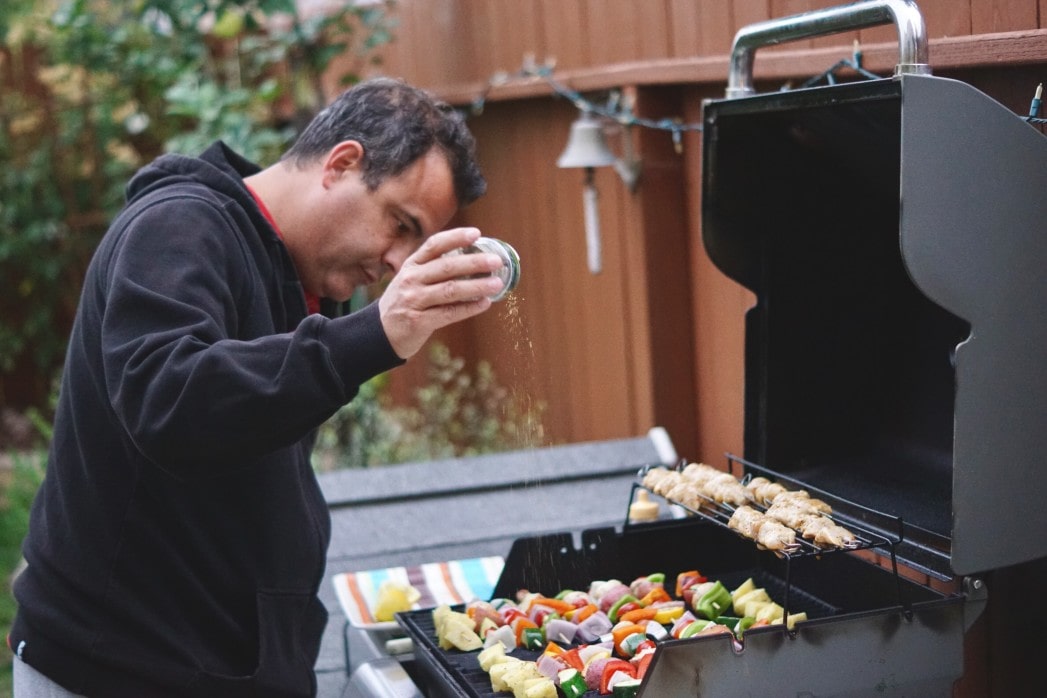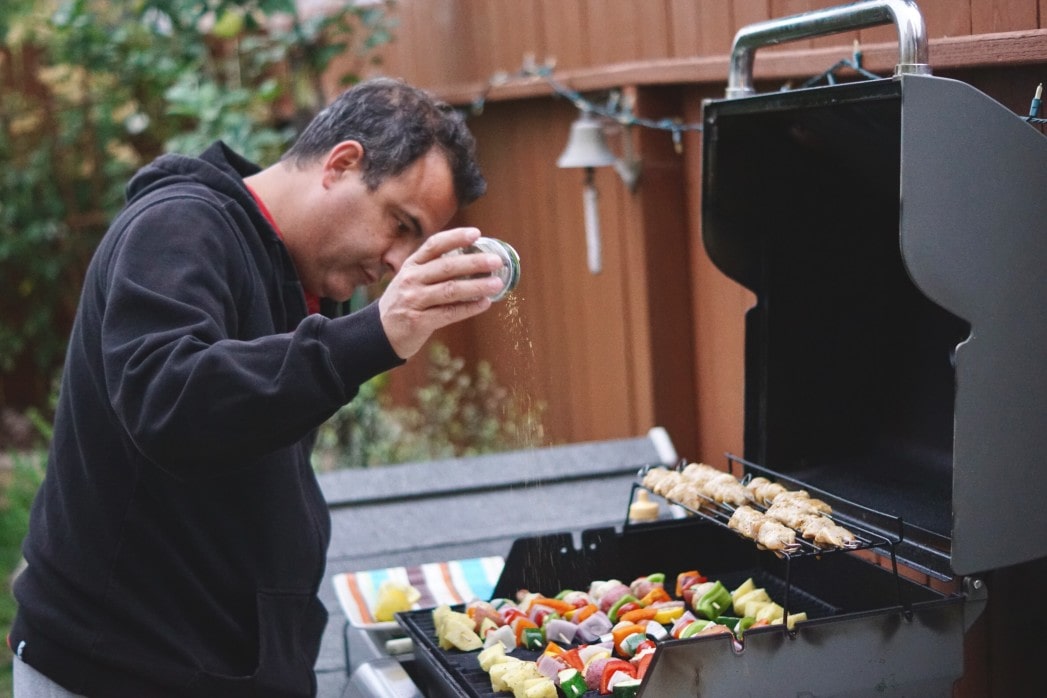 Food stickiness might burn or spoil your food and will be difficult to reverse. Another useful tip for avoiding stickiness is oiling the food and not the grill gate. This will act as a barrier allowing the food to stay succulent and preventing its juices/caramels from drying out.
3. Using Indirect Heat
Tender foods such as fish, lobsters, steaks, crabs and roasts are suitable for indirect heating. Along with these vegetables and fruits such as potatoes, carrots, garlic heads, apples, peaches, pears, mushrooms etc. are also best suited for indirect heating. In order to give the food tempting brown grilling marks, you can give it some direct heating as well.
4. Using Direct Heat
Direct Heating involves directly heating your food on fire or ashed charcoal. This makes your food grilled in a jiffy. Some of the foods that are best suited for direct heat grilling include hot dogs, onions, scallions, bell peppers, chicken breasts, bananas, shrimps, corn, strawberries, eggplants and zucchini.
5. Secret for Salting
After giving your food some good seasoning oil, add some salt to bring out the flavor in your food. The salting prepares your food to start the grilling process. Else, moisture would have creeped out of your food, leaving it bland and dry. One of the dilemmas with salting is you never know how much is enough. When it comes to salt, less is more! Putting in too much salt can spoil your grilled food while too little can make it seem bland and tasteless.
6. Black Pepper Grilling
Pepper has the fresh appetizing aroma to add a tantalizing flavor to your grilled food. Fresh, rough and crisp black pepper is a more preferable choice than using grounded pepper for the grilling process.
7. Avoid Sticking your Fish to the Grate
The number one tip to prevent super stickiness in your fish while grilling it is to place it on cedar planks. Another trick involves placing the fish skin on top of the seasoned fish fillet as soon as you start the grilling process.
This will make your fish non-sticky and crispy until you remove the skin. Avoid using foils while grilling fish as they take away the aroma from your food as well as make it stick to the grate.
8. Caramelizing your Food
The secret for infusing your food with tempting juices and flavors, lies in its proper caramelization. Avoid flip-flopping your food on the grill to develop the flavor, aroma and attractive brown color to your food.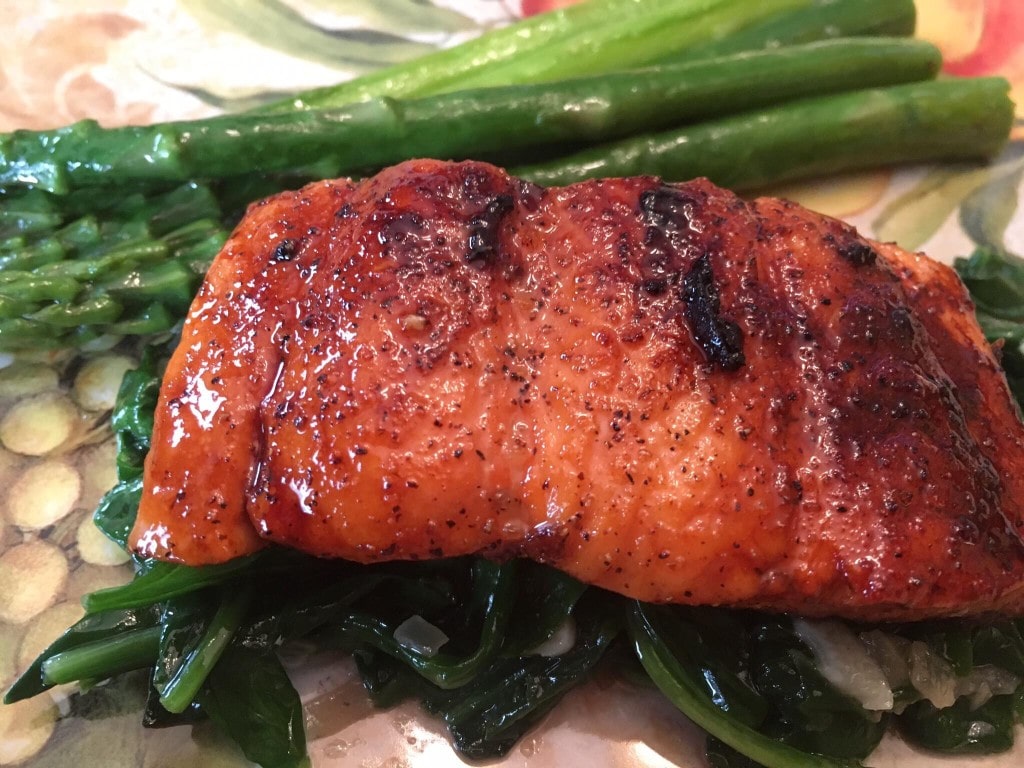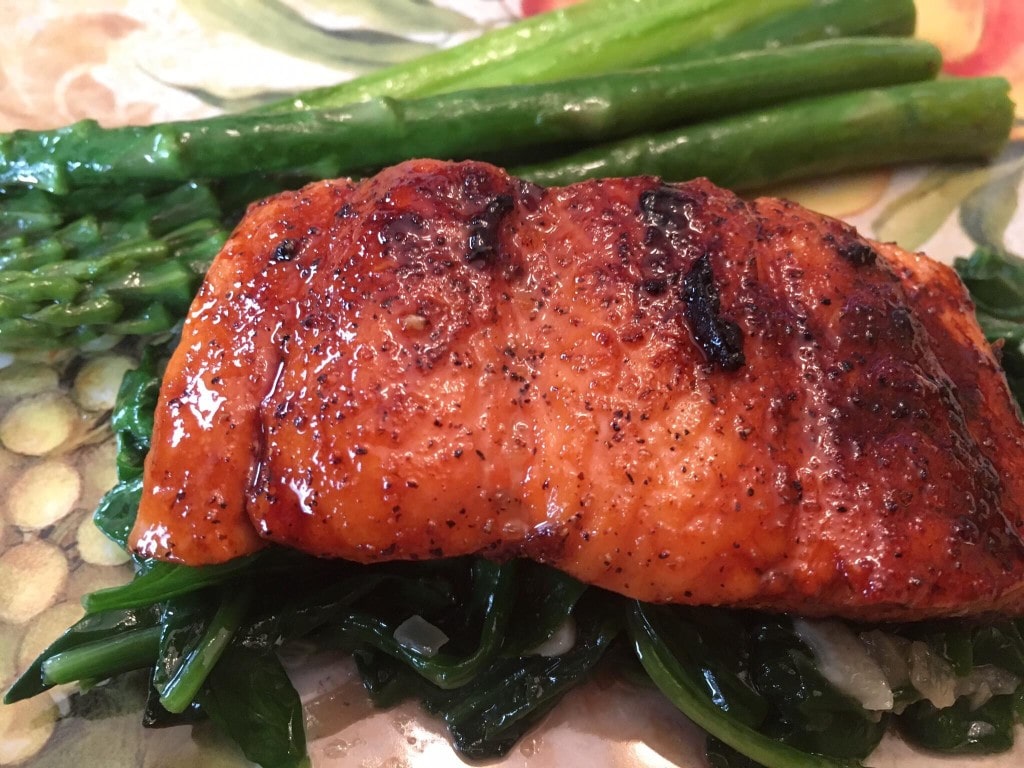 Making your food tender and oozing with tantalizing juices is only possible by properly heating it.
9. The Rule for Cooking Burgers
While shaping your burger patties place your thumb lightly on top of them and avoid swollen burgers. Choose particular cuts, avoid adding extra coatings and season your burgers before grilling, to make the tastiest grilled burgers ever.
Ribeye, brisket and short ribs are the most favorable cuts for making grilled burger patties.
10. Post Grilling Cleaning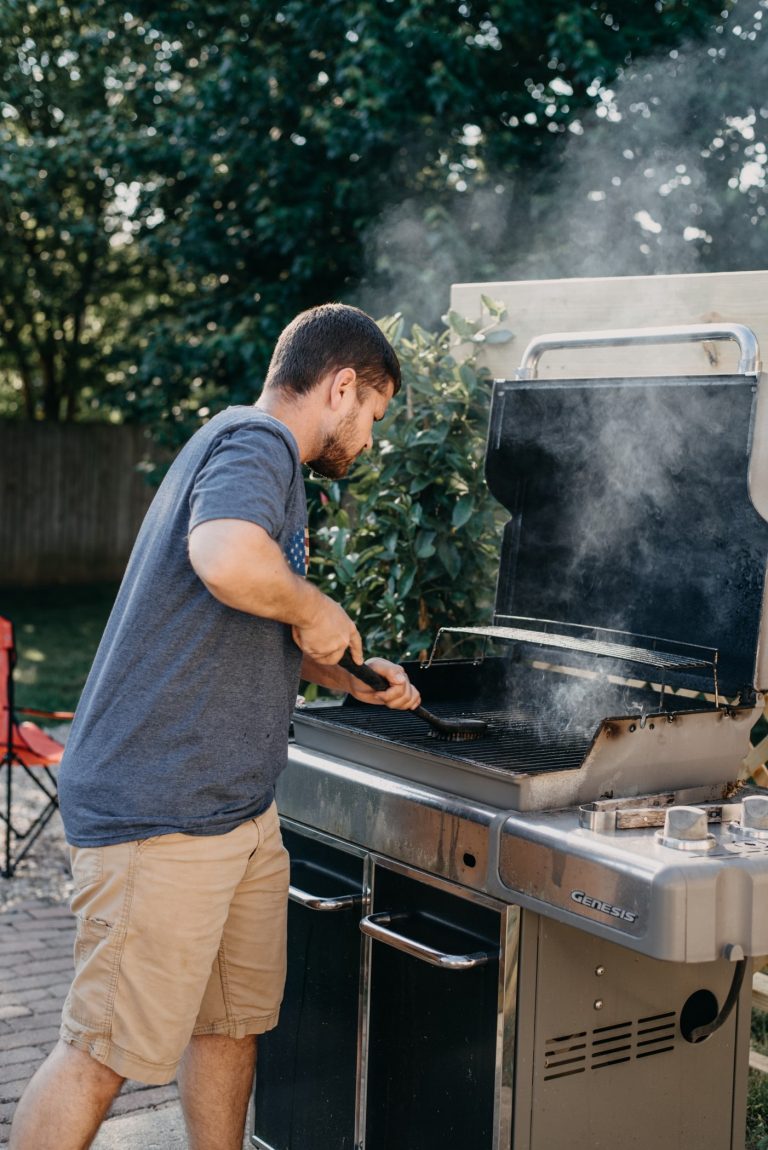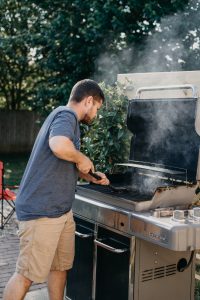 Once you have finished grilling your food, make sure that you post-heat it at maximum temperature, for 10 minutes straight. Once your grilling grate has turned ash white, start cleaning it with brushes and foamed water.
The post grilling heating process for charcoal grills involves burning coals and covering them with a lid on top.
We hope that these tips and tricks will make you a Fantastic Griller. Wait no more and get ready to go out and have an Enthralling Grilling Experience!